2015 Annual Wheaten Picnic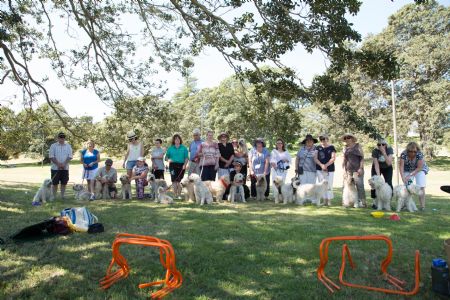 2015 ANNUAL WHEATEN PICNIC DAY
It's about time we had another picnic day, to say hello to old friends and meet new and potential puppy owners.
This year we are hoping for an even bigger and better picnic day. Let's hope the weather is fine!
Over the years we have had a great time at our picnics and people have made it a real Wheaten experience. On many occasions we have gone into the very late afternoon – remember it is daylight saving!
There will be: -
Information about our club
Breed information
Grooming demonstrations
Dog friendly information
Games for dogs with children/owners
Date: Sunday, 11 October 2015
Venue: Federation Valley/Sandstone Ridge (near Federation Pavilion), Centennial Park Sydney
Time: From 11am
BYO: Each family to bring one savoury and one dessert plate to share, plus drinks, kid's bikes, picnic table, chairs, rugs etc.
and of course your beautiful Wheaten.
Weather: In case of inclement weather, please ring Jeanette or Elizabeth (contact details below).Hope to see you there!
RSVP: Please RSVP by 1 October 2015 to either:
Jeanette Grayston Email: [email protected] Mobile: 0438 941 527
Elizabeth Byrne Email: [email protected] Mobile: 0414 732 909